So in this video above, I am giving my review on Mary Ruth's Organics and YES, I like my experience so far so I am a bit biased but it actually will benefit YOU too!
You see, they (the company) liked my positive energy and I felt aligned with what the mission is all about so we partnered together to bring you the best of the best organic NON-GMO solutions for you and your entire family!
So I recently did a Livestream on my Facebook personal profile and one of the questions that was posted asked about why they should try Mary Ruth's Organics over another product (perhaps) they are already familiar with.
As if all products are made the same right? Well, NO, not all products are made the same, and if you are anything like me, you like to do some investigation and find out about the backstory.
As an entrepreneur and problem solver, who has made it his mission to only come to the table with high-quality solutions/services/products, I take pride in ALIGNMENT with that which feels good in the heart and the story of Mary Ruth is one I am in alignment with.
For example, I simply clicked on the learn more tab, then about us, and that is where I read up on the backstory of Mary Ruth.
I Choose MaryRuth Organics and Why You Should, Too!
Truth be told, MaryRuth Organics is easily one of my top five companies when it comes to producing organic products and supplements. Their products contain the highest-quality ingredients, and that is one of the many reasons I am giving them my approval.
But what I appreciate the most is that MaryRuth Organics stay true to their name by offering vitamins and supplements that are plant-based and non-GMO. They contain vegan ingredients and are thoroughly processed to remove most of the allergens.
Why MaryRuth Organics?
MaryRuth Organics has a wide range of health and wellness products to choose from, including supplements to boost Immunity and energy. They also offer organic products that help improve sleep and digestion. If you want to feel good inside and out, MaryRuth Organics has beauty and skincare products that every lady, and even gentleman, is welcome to try.
But wait, there's more. This company's products are not exclusive to adult use. They have health products that are made for Children. They have fruity-flavored drops for babies and toddlers, as well as chewable and multivitamins for older kids. They didn't forget your beloved cats and dogs either. They have health supplements for your pets' consumption.
You see, it's a total package for you, your family, and your four-legged furry friends. Amazing, right? I have chosen MaryRuth Organics to keep my family's well-being healthy, and you should do the same, too!
The Woman Behind the Company rIGHT HERE
MaryRuth Organics is the owner's namesake. Together with her mother and sister, MaryRuth founded the business in 2014 with a mission to produce wholesome supplements for her family. As the business grew, she wanted to treat customers the same as she treats her family.
If you're in doubt, MaryRuth's credentials include a degree at Fairfield University in Connecticut, a culinary chef, a nutritional consultant, and certified health educator. She received her certification at the Hippocrates Health Institute.
Besides, I am a big fan of startup companies as it's proof of what's possible for me and the growth of my business!
---
Check out the new Mary Ruth Deal!
15% Off Your First Order $23.95+ USD with code MARYRUTH at MaryRuthOrganics.com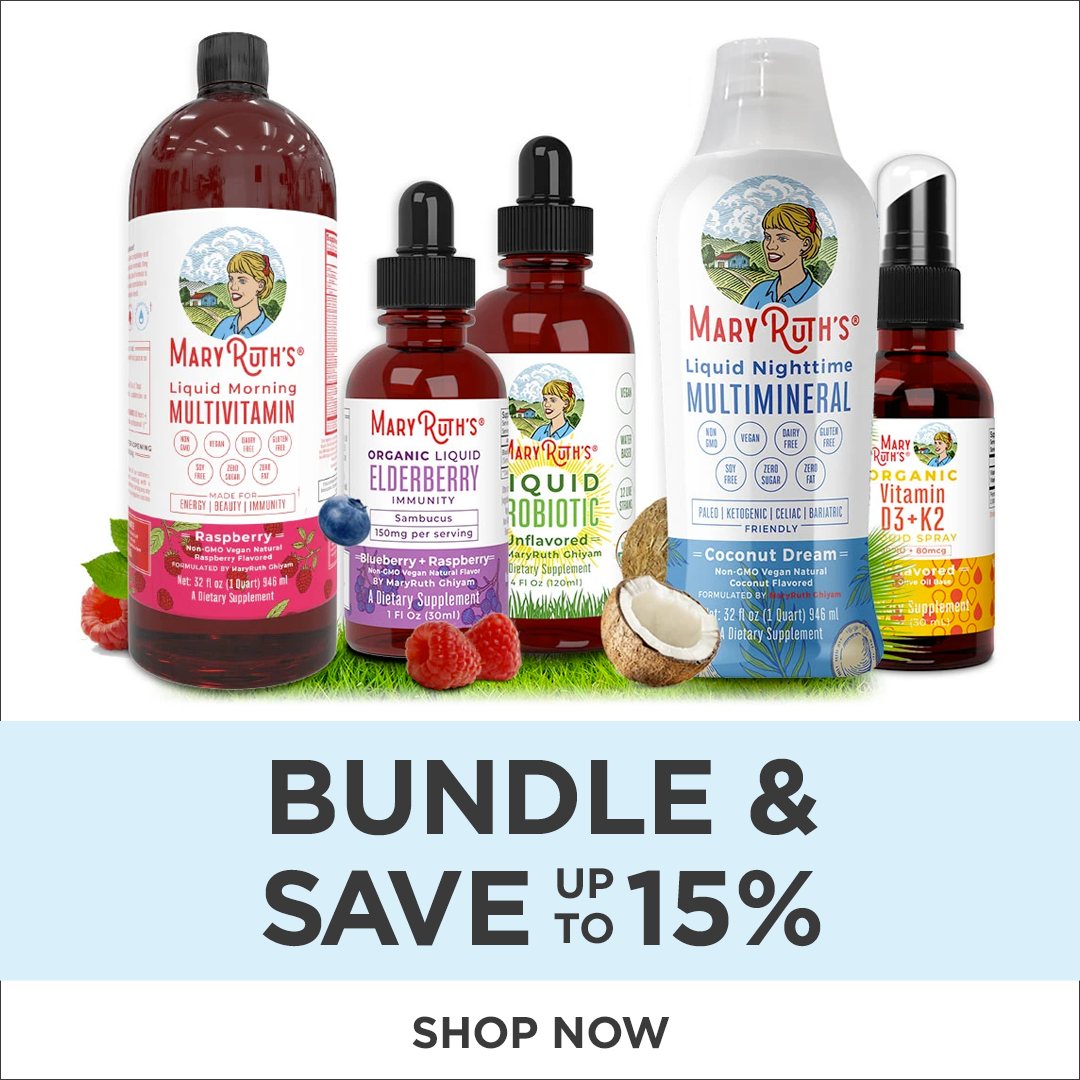 ---
Risk-FREE Products
These guys also have a HAPPINESS Guarantee that made me feel good about sharing my hard-earned money with them.
What Supplements Does Mary Ruth Take?
I must admit, that I found myself spending about 15 minutes on The Mary Ruth's Organic Blog because it's so robust and I was thrilled to see what Mary Ruth does for her own ritual!
THIS POST HAS AFFILIATE LINKS
If you go to the Mary Ruth's Organics Website, and you use my code: Right here XCELLENT15
you will get 15% off your order!
Tell the truth,… Did that just make you think of the GEICO commercial?
So Mary Ruth is a real person, with a real mission and she had her own struggle with finding the right energy for her family so she created her own solution and I am a big fan of people focused on the mission of making the world a better place!
They have been featured in Women's Health, SHAPE, People, and ELLE just to name a few.
Mary Ruth is Thorough
I was having a conversation with a former client of mine and we got into a chat about collagen. We all know how the body makes it's own collagen, but over time, the volume is reduced over time as we age.
Well. after spending time on the website, I found yet another informative section where she breaks down myths about all sorts of things and it just so happened there was an article about the…
My Latest Mary Ruth's Organics Gummies Review
BREAKING DOWN COLLAGEN MYTHS
WHAT A VEGAN COLLAGEN SUPPLEMENT IS AND ISN'T…
November 15, 2019In Myth Busters
Now I can go on and on about the benefits of Mary Ruth Organics, but the fact of the matter is simple…

This has to align with YOU!
Furthermore, I am of the belief that if I help enough people get what they want, then I will always have what I need in life!
Yes, you guessed it, I am a big Zig Ziglar Fan and that motto has been working quite well for me since I bought into it a few years after having a heart attack…
But that is a whole other story.
Okay so if you're still reading this blog post you might be asking yourself a question.
Why don't I see Xavier using the product himself?
Well if you were thinking that I've got a solution for that too, so click here to see my morning routine. 
Not to worry it's a really short clip but something with the intent to let you know that I am not only an endorser but a product user myself.
---
See LATEST PROMOTION

---
DID YOU FIND THIS POST HELPFUL?
My intention with this post (as with any other post on this website) is to bring value into your life and make it as easy as possible to make an informed CHOICE for yourself and your family!
I am not here to force any belief or value upon you as much as I am here to create content that you may be in ALIGNMENT with. I do ALIGNMENT and nothing more!
Please feel free to drop your positive comments or constructive suggestions in the box below as I am always seeking opportunities to get better with the solutions I bring to the table for you, your family, your friends, and all those you care about!